Female Advocates in Rail (FAIR) Network
Establishing employee networks provides a safe, supportive space for women and other minority groups on a construction project. This paper details how site-specific equality, diversity and inclusion support can be set up and supported by contractors, focusing on the joint venture context.
Written by

Resource type

Intended audience

Contractors

Tags
Background and industry context
Latest industry figures show women make up around 9% of the engineering workforce in the engineering sector, with even fewer women in positions on site.[1] In Costain Skanska joint venture (CSjv) – the Enabling Works Contractor (EWC) on the southern section High Speed Two (HS2) phase one – these numbers are 23% and 7% respectively.
Whilst these numbers mark an improvement on the industry, women can still find themselves to be somewhat of a minority in the office or in a cabin on site. With sites spread across seven boroughs of London, CSjv women saw the need for a support network specifically for women early in this joint venture project.
The aim of the Female Advocates in Rail (FAIR) Network was to provide an opportunity for women to get together, meet likeminded people and talk through their experiences of the industry.
Approach
"Finding a Network of like-minded women has really enabled me to feel supported. I'm the only female on my site, and it can feel isolating at times. FAIR provides me with a way to touch base with other women on the project, swap experiences and learn from each other."  Gemma – FAIR Network member
The FAIR Network is made up of around 80 male and female members of CSjv and the supply chain (at peak around 300 people were working on the project).
There are different ways to be involved in the network:
As an ally: share the FAIR message, attend and support events run by the network, and advocate for gender equality.
As a pair in a reverse mentoring partnership over a six-month period: agree to attend training about the scheme and commit to meeting with your partner to learn about gender equality and how to be an advocate for women. There were five women mentees and five mentors involved in this scheme, as it was held with the Board. Five guidance documents regarding reverse-mentoring partnerships are provided as supporting materials for this paper.
As a role model: agree to be placed on the FAIR Role Model Directory as a point of contact for any woman on any site to get in touch if she needs support, wants to meet other women or is looking for advice. In February 2020, 10 role models in a range of positions were listed in this Directory, accessible on the project SharePoint site; information provided includes the role models' names, current roles, last three roles, and telephone numbers. The Directory enables targeted support, networking and advice to be provided within the CSjv environment.
As a member of the Steering Group: attend monthly meetings to set the direction of FAIR, increase membership, run the network and lead events and initiatives.
As the Chair of the network (rotating every six months): lead the network and liaise with senior management on behalf of the members.
In addition to providing a network for women, running the role model and reverse mentoring initiatives, FAIR also runs events to celebrate International Women's Day (March) and International Women in Engineering Day (June). These events aim to foster discussions and action for gender equality, and act as a catalyst for change on the project.
Outcomes and learning
"Project networks are hugely important especially when it's a joint venture – all the processes and project functions merge together between the companies, so it makes sense to do the same with employee networks. When your working environment is within a joint venture, it's more practical that a joint venture network is best placed to enforce changes or raise specific awareness. We lean on company networks for shared resources, event ideas and potential actions, but a joint venture network enables it to be tailored accordingly." Era Shah – Network Chair
FAIR is employee-led by passionate CSjv staff. Initiatives are driven from sites where gender representation is lowest, which means that they are tailored to the specific needs and support of women on site.
A rotating Chair ensures the group retains momentum with fresh ideas and drive. The new Chair usually comes from the Steering Group, whilst an outgoing Chair stays in the network to ensure continuity. Several Chairs have used the experience to support their chartership.
Different membership levels ensure a wide range of people can be involved in FAIR.
FAIR is sponsored by the Strategic Engagement Advisor for CSjv, who has immense experience in supporting networks, and also has direct links to the CSjv senior management team to ensure FAIR is supported.
The FAIR Network is ideally positioned to act as a voice for women on site, and to provide feedback on issues that need to be escalated to senior managers.
To provide a snapshot of gender issues in CSjv and contribute to the FAIR Network's strategic objective of understanding gender issues within CSjv, an anonymous survey was carried out as part of all-staff briefings in November 2018. Six survey questions were asked using Slido, an instantaneous polling system, with 149 total respondents.
Men and women statistically differed in response to most of the statements:
Men were significantly more likely to perceive that women and men are treated equally in the construction sector than women.
Women were significantly more likely to see CSjv as favouring a macho culture compared to men.
Men were significantly more likely to think that CSjv senior leadership and management do enough to balance gender compared to women.
Four key themes emerged following qualitative examination of open-text responses to the question: "What is the one thing your company can do to attract more women into the industry?"
Publicise and advertise.
Positive discrimination and equal opportunities.
Flexible working.
Change working culture.
Recommendations
A senior sponsor is essential for the network to gain senior support and buy-in, spread the message of the network and secure resources for the network to run effectively.
It should be ensured that similar networks actively engage men, who are essential to support change for overall equality in the industry.
The network should devise one or two initiatives per year to focus on. It is better to deliver one thing well than risk too many initiatives making activities unfocused.
It is important to adapt to circumstances: in 2020, the FAIR Network successfully organised what was at that point its biggest International Women in Engineering event, including creating a video involving around 50 colleagues, through virtual means due to the COVID-19 pandemic.
Establishing a rotating Chair and different membership levels is very beneficial.
The skills of the network should be leveraged, and initiatives tailored to fit. It is useful to produce a Network Skills Map, listing members' existing skills and those that they would like to develop. For example, the FAIR Network has had members with a talent for graphics who created the logo (Figure 1), and members who are great at delivering training for fellow allies.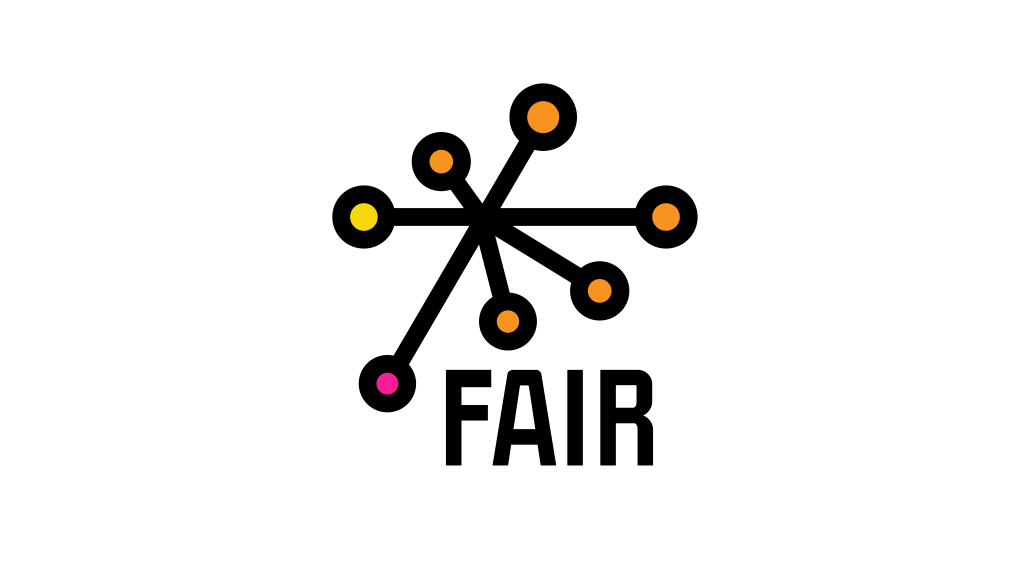 Conclusion
Employee networks provide an informal and genuine space for women and other minorities to support each other. Through events and training, these networks recruit a range of allies to support an inclusive workplace.
Acknowledgements
Thank you to the founding members of our FAIR Network: Katherine, Era and Hannah.
References
[1] EngineeringUK. Gender disparity in engineering. [internet]. 2018 July [cited 2021 Sept 16].
Supporting Materials
---